---


Learn and share information about the movers and shakers of
the past that created two cities in the foothills of the Adirondack Mountains in Upstate New York. A library of H.A. Manning City Directories dating back to 1865 is available for information.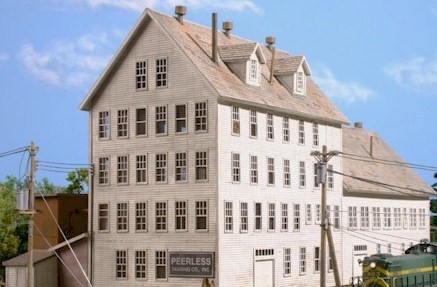 A Brief History of the Glove and Leather Industry of Fulton County, New York
The bulk of Fulton County's history centers around the glove and leather industry. Johnstown and Gloversville were home to numerous glove manufacturing companies and dozens of leather tanners and finishers. Thousands of people were employed by or affiliated with the glove and leather industries, making them a major part of the economic history of the two cities.

Throughout most of the history of the glove industry in Johnstown and Gloversville, most companies used home workers to sew the gloves. Men cut the gloves from leather in factories and women hand sewed the gloves at home. Later when the sewing machine was developed, many women moved to the factories to work. Until the last years of the 20th century, home glove workers were still working in the area.

Today, there are a handful of leather tanneries and finishing plants and a few glove companies still in existence, locally. The great "glove cities" are nothing like they once were when nearly every area family had a part in the one-time "glove making capital of the world".

Wikipedia Link:
http://en.wikipedia.org/wiki/Johnstown_(city),_New_York#Glove_industry_and_related_enterprise





Origin, Growth and Methods of the Glove and Mitten Manufacture of Fulton County

http://www.fulton.nygenweb.net/history/glove.html
HISTORY---HISTORY---HISTORY---HISTORY---HISTORY---HISTORY
Elmer Little & Sons


700 S. Perry St.
Johnstown
1960
Shotwell Tannery


361-369 S. Main St
Gloversville
1905
Spanish-American
Skin Co.
11-13 Cayadutta St.
Gloversville
1940
P.P. Argersinger & Co
2-8 N. William St.
Johnstown
1905
King's Tannery
56-72 Miller St
Johnstown
1900
Stewart & Briggs
5 N. Melcher St.
Johnstown
1900
Thomas E. Ricketts


7 N. Melcher St.
Johnstown
1900
Northrup Glove Mfg. Co.


Glove Leather Tannery
Mill St. (Pleasant Av)
Johnstown
1902
J.P. Miller & Co.
Glove Factory
30 S. Melcher St
Johnstown
1905
Rickett's Mill
Sheepskin Dressing
W. Main St (near Cayadutta St.), Johnstown
1860
Knox Gelatine Works
Original Factory
Knox Av., Johnstown
1890
Mason, Campbell & Co.
Glove Factory
10-12 N. Perry St, Johnstown
1900

J.H. Decker, Son & Company


Glove Factory
29 N. Market St., Johnstown
1900
Starr & Geisler Tannery
"The Starr Mill"
South Boulevard (off Harrison St), Gloversville
1905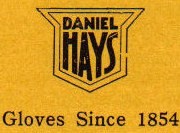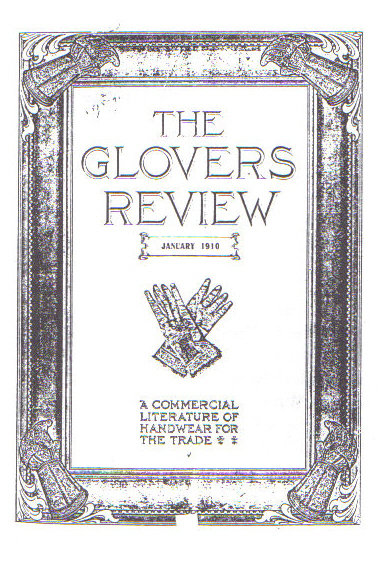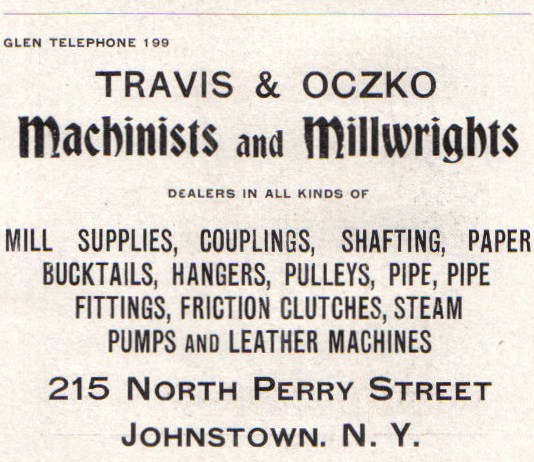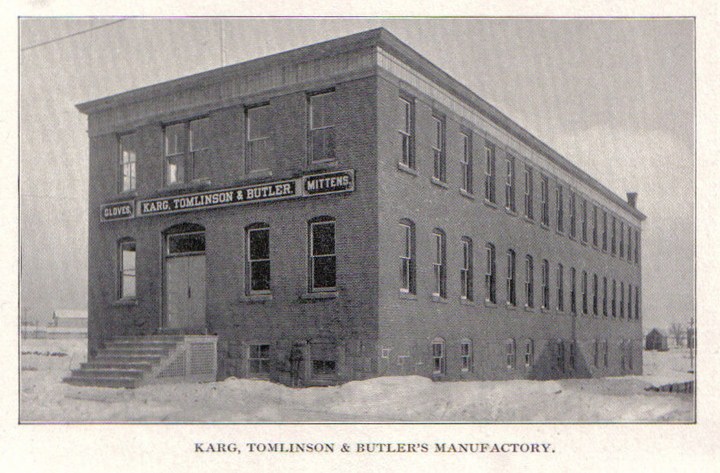 Karg, Tomlinson & Butler
312 N. Perry St., Johnstown
1905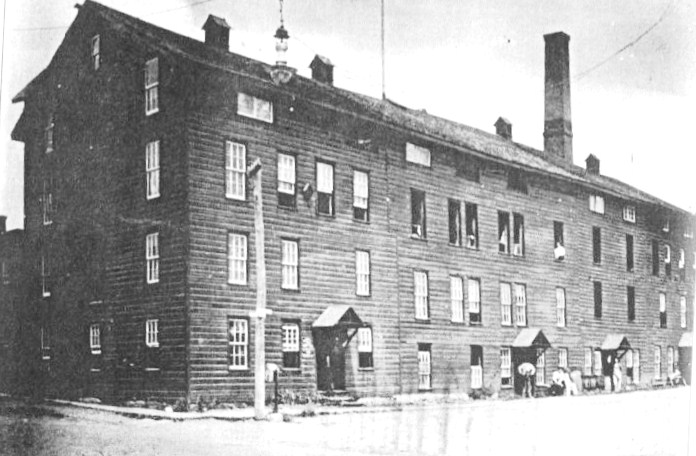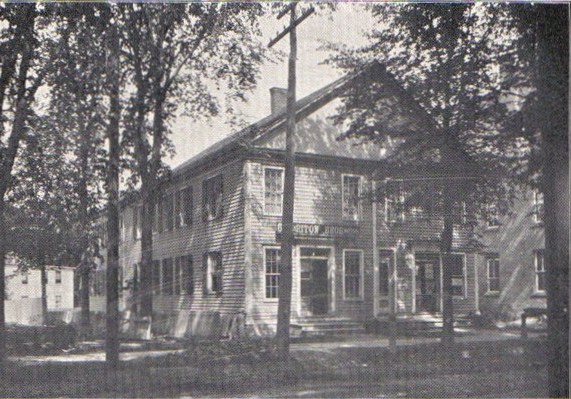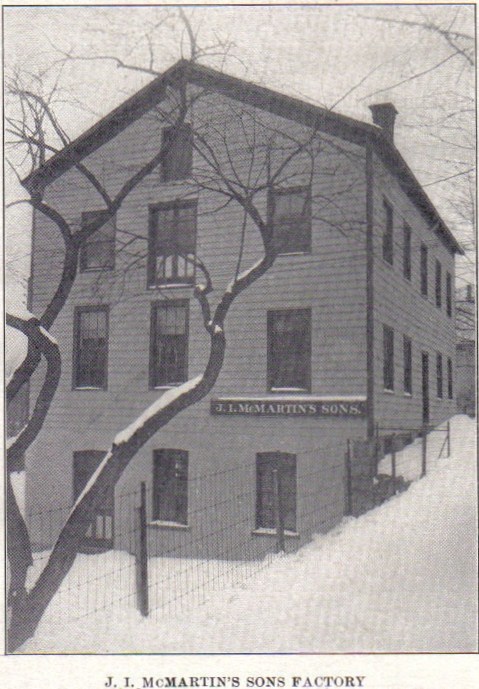 J.I. McMartin's Sons


3 E. Clinton St., Johnstown
1930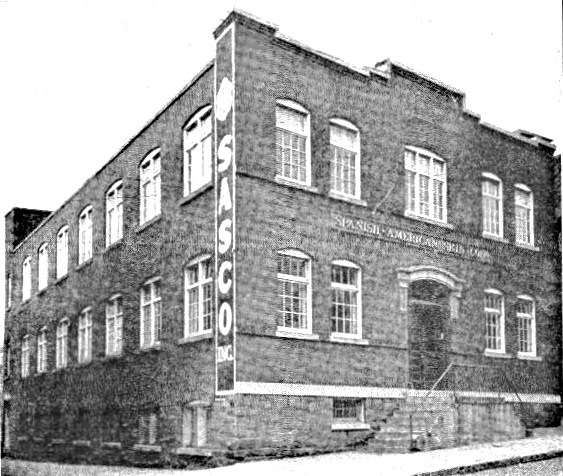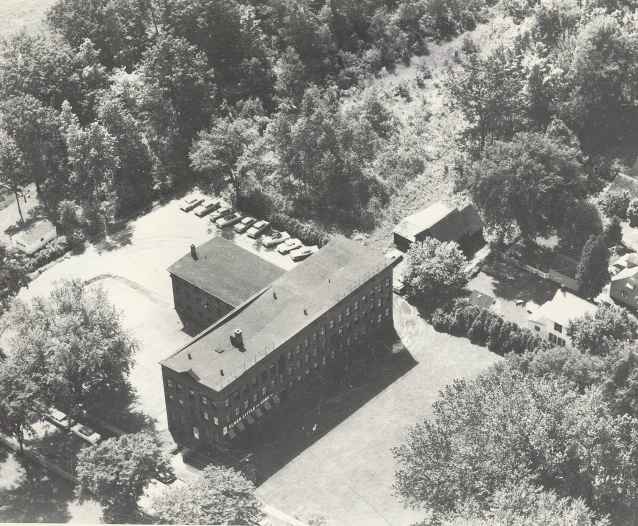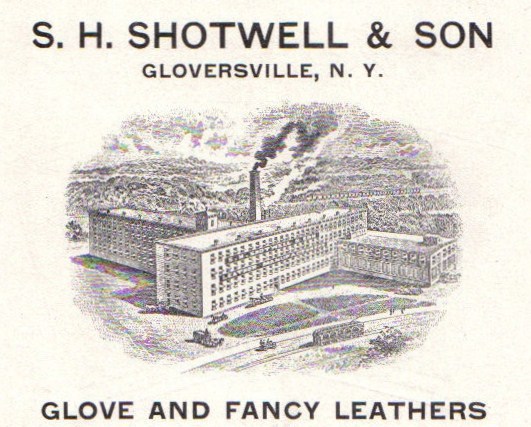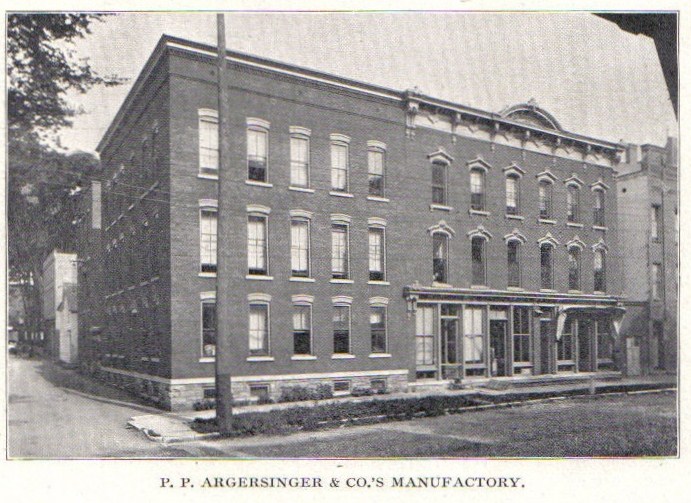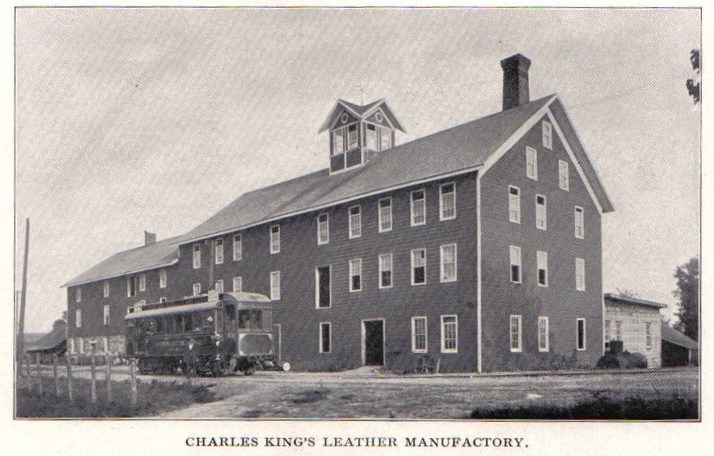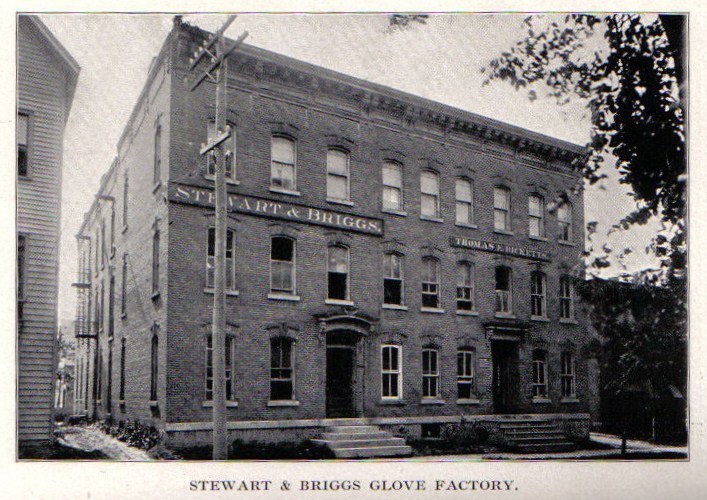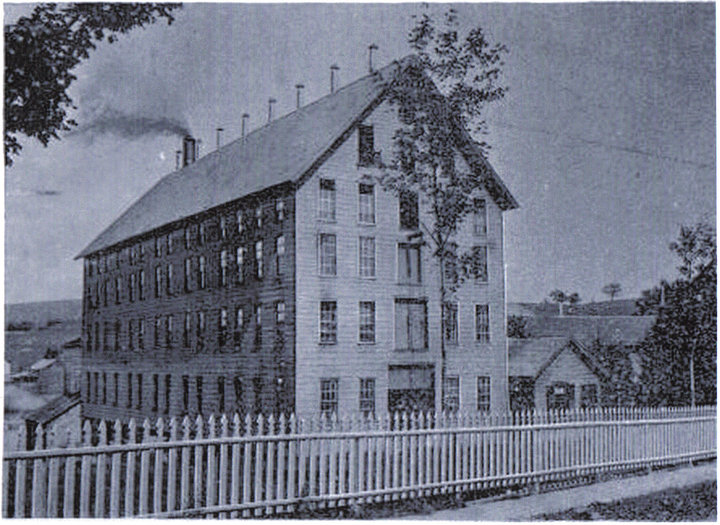 Kennedy & Co.
318 W. Fulton St
Gloversville
1890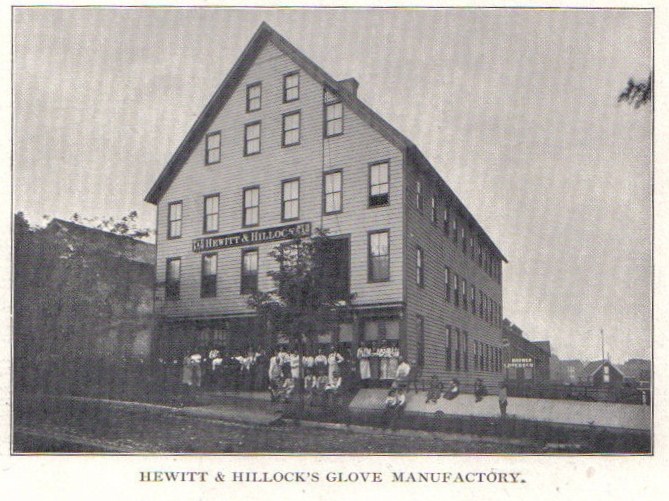 Hewitt & Hillock


111-113 N. Perry St.
Johnstown
1905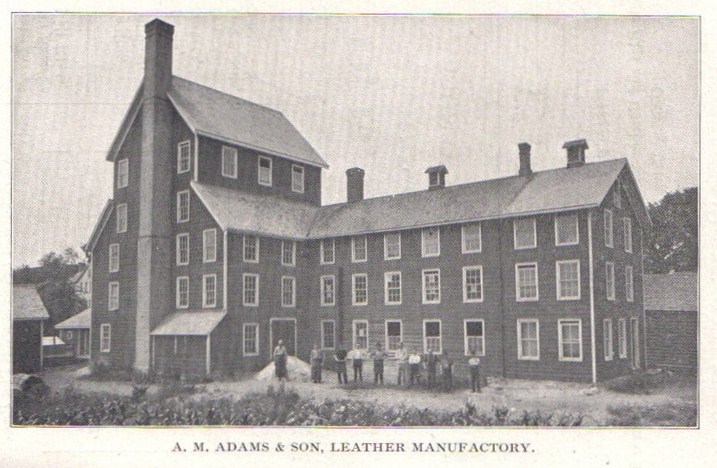 A.M. Adams & Son


12 E. Green St
Johnstown
1902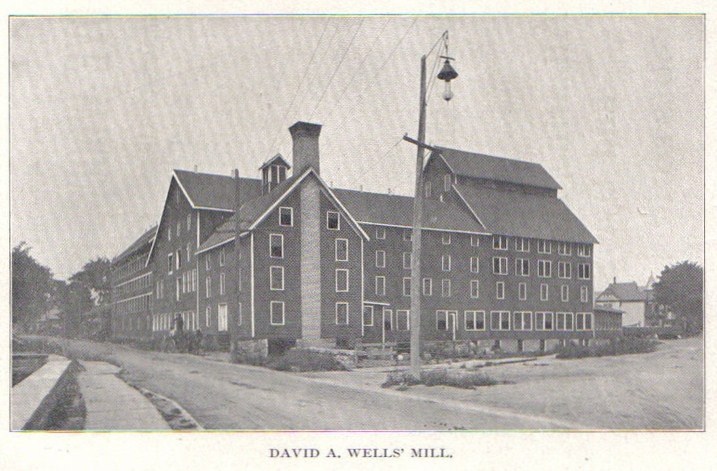 David A. Wells' Tannery


Washington & Mill St. (Pleasant Av.)
Johnstown
1870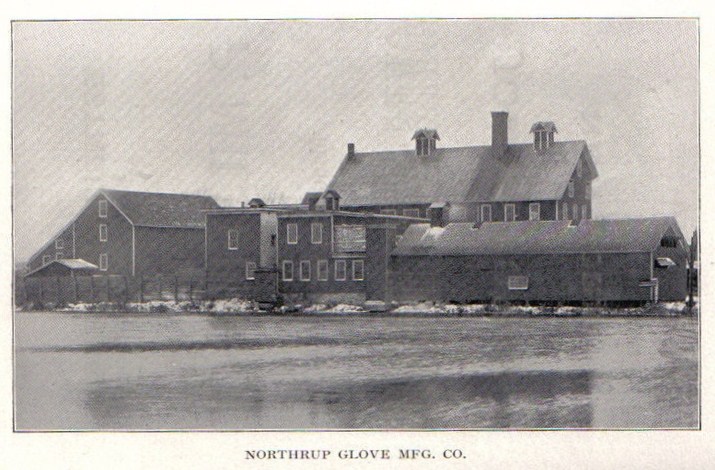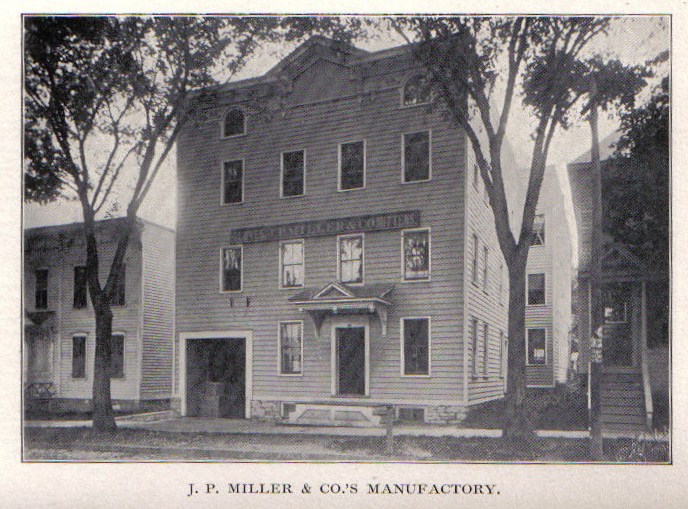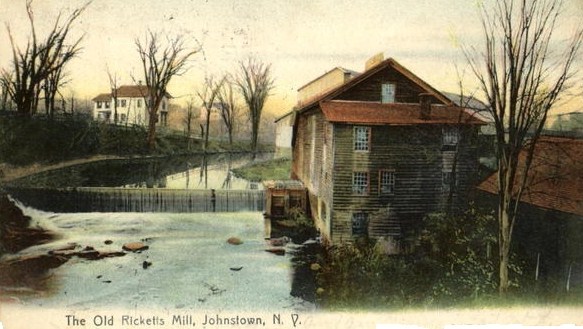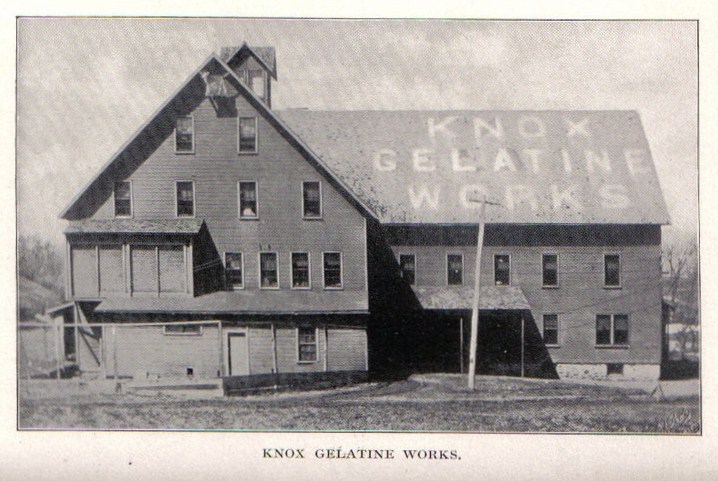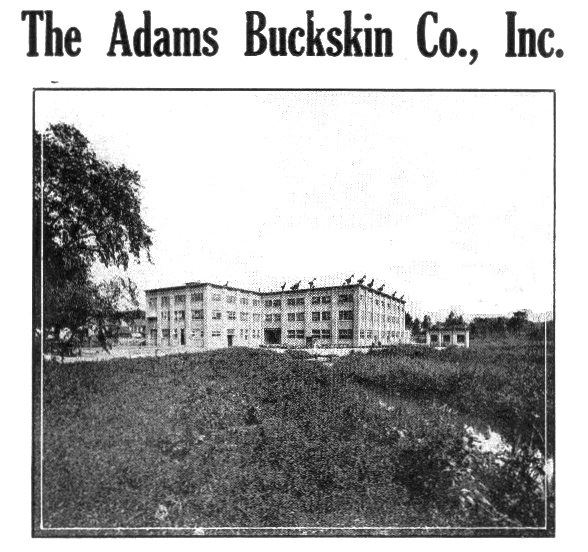 31 Beaver St., Johnstown (1930)
The original

J.Q. Adams

wooden tannery was lost to fire in 1918 and
quickly replaced with this state-of-the-art concrete and steel facility.
The building was later home to the

Crescendoe-Superb

Glove Co,
and still exists at the end of Crescendoe Rd, formerly Beaver Street.


(see miscellaneous page for a pic of the original wooden mill)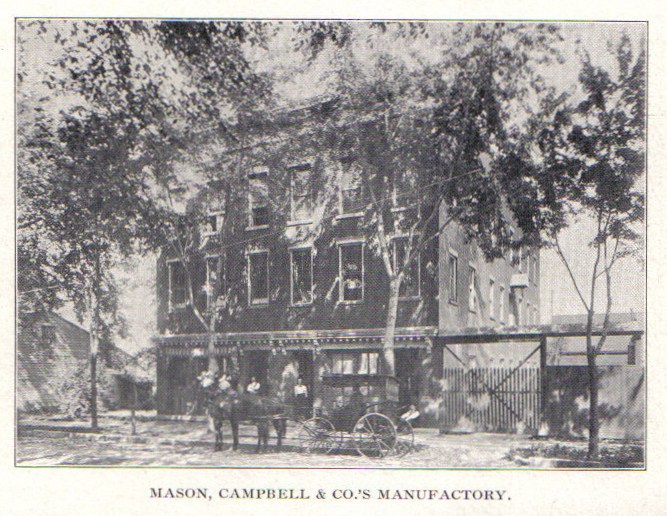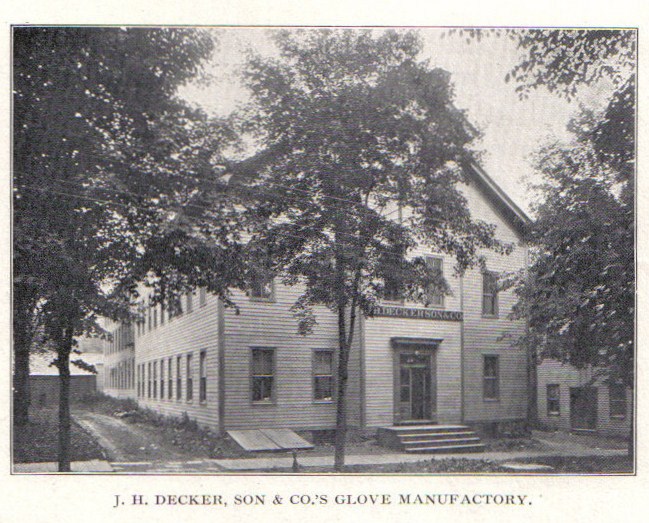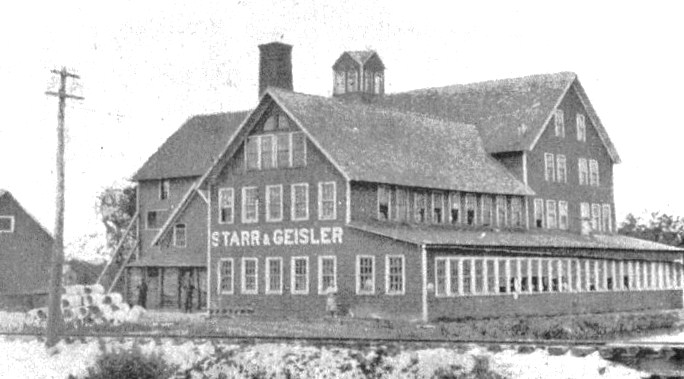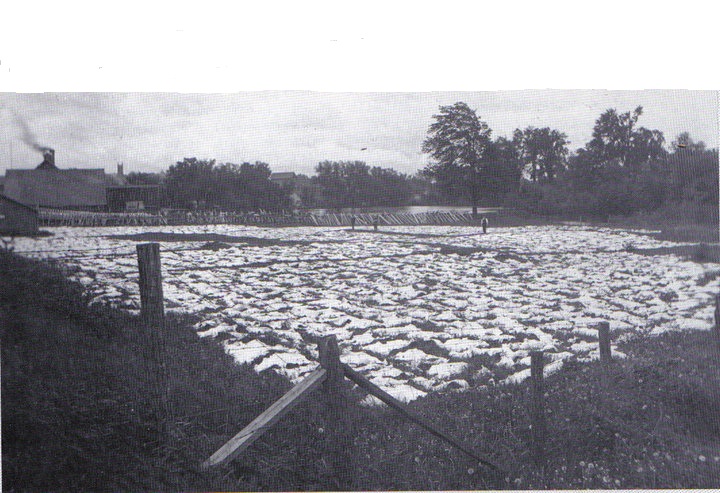 View of the skin bleaching yard of the

Northrup Glove Leather Tannery

,
Mill St. (Pleasant Av), Johnstown, circa 1900 looking South from Grove St.